What makes our courses so much better for acing the AP exams?
Get a deeper understanding about critical topics and skills with these featured courses. With courses that adapt to your learning, never worry about what your learning just not "clicking".
Our AP College Prep courses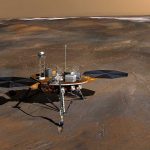 Adaptive Physics
These topic will also prepare you for concepts related to advance placement (AP) physics 1 and 2 and concepts that are covered in the first course in college physics.
Adaptive Calculus AB
You will learn functions, graphs and limits. Calculus is the underpinning of all higher level math courses and understanding it and being able to implement it is crucial to succeeding most STEM fields.
Chemistry
This course will teach students what a chemical bond is, why and how a chemical bond is formed. Identify and predict the types of chemical bonding made by elements based on their position in periodic table.

Statistics
Understand important basic statistical concepts relating to data and samples. This course provides definition and descriptions of data, population and sample in the context of statistical exploration.
Now is the time to start!

Enroll in Distraction-free driving for free and get ANY adaptive course for free! Simply create an account and enroll using the code below.

SPRING

Promo code expires May 31, 2020 11:59 PM EST